The signs were all there.
Raúl and María were coqueteando.

Josué was dreaming of another Copa del Rey victory.

Verónica, head on her desk, had mocos dripping down her nose, over her top lip—all the way to her desk where it was slowly soaking the word "strawberry" in her book, coming ever so close to "pie."
The class, indeed, had the snot bored out of them.
Yet Ana, a funcionaria in her 20th year of teaching tercero de ESO, marched on obliviously—telling the 3 students who were still paying attention to keep copying the 50th irregular verb on their list in the simple past: "bid."
How fitting, Melissa (the auxiliar) thought, I wish I could 'bid' this lesson adieu and go get a caña.
All-Star Auxiliar to the Rescue
But Melissa, being the all-star auxiliar that she was, didn't bid anything adieu…This ain't no French class!
She quickly opened this post on her phone, remembered recommendations #1 & #2, and hurriedly shouted out a think-pair-share as she planned for purposeful movement a few minutes later. Was she a mere auxiliar de conversación? Nay, that day she was a superhero—rescuing her students from a boring lesson.
How Can Auxiliares de Conversación Make Lessons More Interesting?
Here are 15 signs that your activity is probably boring, and A BUNCH of solutions to supercharge it instead.
Students are sitting longer than 10-15 minutes
Boring Activity Supercharger for Auxiliares de Conversación:
Add purposeful movement to what they're doing. Have them stand up, find a partner that doesn't sit by them normally, and review something they just learned.
Research shows that students retain more of what they learn if they move.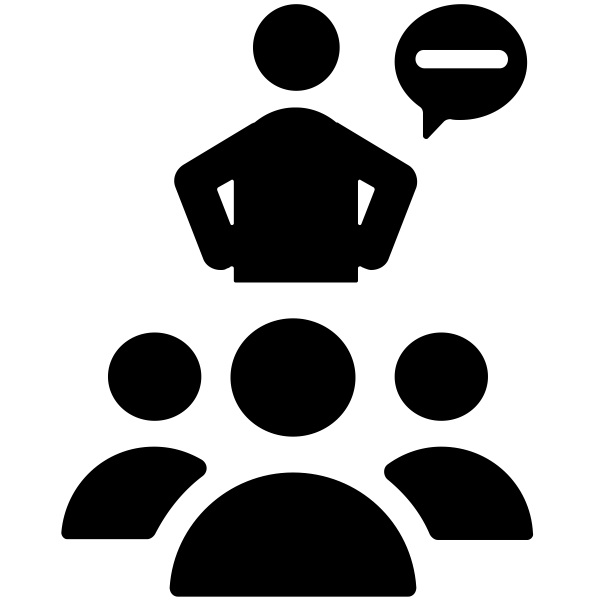 Teacher lecturing (longer than 10-15 minutes) without pausing
Boring Activity Supercharger for Auxiliares de Conversación:
Have students do a quick "think-pair-share:" Take 1 minute to summarize the most important points (or explain it for a 7 year old) ON THEIR OWN WITHOUT TALKING, take 1 minute to explain what they wrote (or thought) to a partner, then you call on 3 students at random to share.
Research shows that kids remember more with frequent opportunities to process what they're hearing.
"Drill & Kill" worksheet with 30 questions that are all the same
Boring Activity Supercharger for Auxiliares de Conversación:
Set up a stoplight (ok- American stoplight- green/yellow/red) system according to how much practice students need with this topic. Students can self select, you can assign students a color, or perhaps their score on a quiz puts them in a specific color group.
Example: You would say "If you need a lot of practice, do questions 1-10, if you need some practice- do questions 1-7, if you need a little practice- do questions 1-5. Once you finish, check your answers with me and begin the project." (If their answers aren't correct, they would keep going)
Or, tell students you want them to practice for 5 minutes and will call on 4 students at random. If all 4 can answer the questions you ask, they don't need to keep doing more.
Research shows that memorization does play an important role in learning, but varying practice activities does as well.
Students just aren't paying attention
Boring Activity Supercharger for Auxiliares de Conversación:
Ask them (or remind) why they're doing the activity (English class is required for graduation, required for entrance to college, required for certain jobs), and why this particular grammar/vocabulary is useful.
Research shows when students understand the purpose of something, they learn more.
If students are tired, do a quick energizer activity (one of those improv/community builder activities)
Improv activities
Community Building Activities
If students are bored, mix class up a bit:
If you're explaining something, have students sit "kindergarden style" at the front of the room as they take notes

If you're doing a worksheet, make it a game among teams using one of these activities or these activities
Research shows that when students participate in class, they pay attention more.
Boring Activity Supercharger for Auxiliares de Conversación:
Move, move, move! Add purposeful movement (see first example)
Research shows that students retain more of what they learn if they move.
More than 20% of the class is "lost" (does not understand what was taught)
Boring Activity Supercharger for Auxiliares de Conversación:
If after your explanation, 80% of students do not pass a quiz or formative assessment about your topic, go back to direct instruction (i.e., explaining the concept step by step but using a different method of explanation)
Students might appear bored or might not be paying attention right now because they don't understand and the examples you're giving or the way you're explaining just do not make sense to them
The best thing you can do is take a deep breath and take a big step back. Go back to the basics and see where the misunderstanding began. This cheat-sheet has a ton of great strategies for different teaching techniques for reteaching. Additionally, here are my 2 not-so-common favorite ways to do this:
My favorite mistake: Figure out what some of the common mistakes you are seeing for that topic are. For example, let's say students keep saying "they is" but you taught them about the 3rd person plural being "are." Have students take out a piece of paper and write "Mr. [insert name here]'s favorite mistake today." Then write "#1 they are: some students wrote 'they is' because each verb form is 'is' except for the 3rd person plural." This is awesome because it keeps class positive, even when a repeated mistake keeps occurring.

Think Out Loud: Pretend you're a student in a lower grade than them and open up your brain so they can hear all of your thoughts. Write all of the notes you had students take on the board off to the side. Now, go through an example problem step by step REALLY SLOW. Tell them out loud why you are doing what. Even better, do each step wrong- and say "Oh no- I think I did something wrong maybe?" Have students correct you, but they have to come up to the board and explain why out loud. When they do this- have everyone stand up, then say "sit down if you understand why this step is correct." For the students that are still standing, have the student that walked up to the board take those students off to the side and explain (in Spanish if you want) what that step was.
Research and common practice recommends "re-teaching" when more than 20% of students do not score an 80% on your assessment for a topic (1, 2, 3, 4)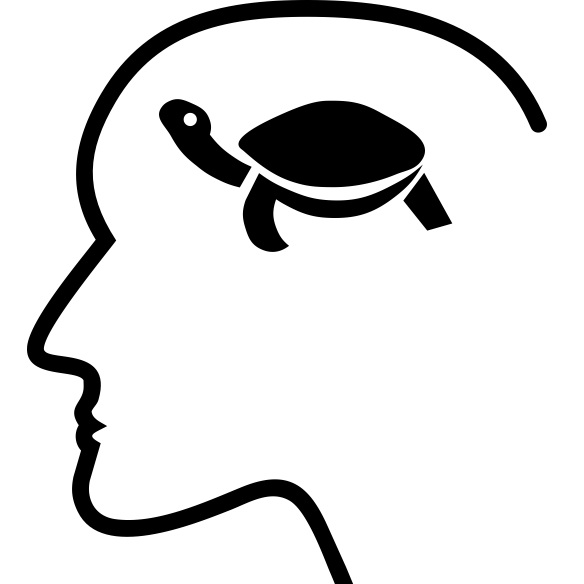 Students are working slowly and chatting (and the teacher is sitting at his/her desk)
Boring Activity Supercharger for Auxiliares de Conversación:
*Yawn* *Opens the newspaper* This one is a no-brainer. Your students are putting in exactly as much effort as they see the teacher is. *Puts head on the desk and sleeps*
The most important resource in the room (the teacher) is taking a break. No bueno. The students don't feel accountable for what they are doing, so they're taking their time.
Do students even need to be doing this activity? If they already demonstrated that they know the material, and this is just busy work, this is pointless. The teacher's attitude sure seems to indicate this.

Have students do an extension activity where they apply what they learned to something new, such as a project, playing a game, or previewing the next lesson. Need an idea? Here's a "Choose Your Own Adventure" lesson plan.
Research shows that students are more engaged in classrooms where the teacher has built a sense of urgency through engaging students. This also goes back to the importance of "proximity" in classroom management, and also the importance of being a professional.
Students are taking notes and haven't talked with anyone
Boring Activity Supercharger for Auxiliares de Conversación:
Make it collaborative
Pointing-out irregulars: "Everyone leave your notes where they are and stand up with a pen or pencil. That last point I just made was REALLY IMPORTANT. You have 20 seconds to high five 3 people and sit at another students desk. Now, circle where they wrote 'went' and put a note next to this in the margin that says 'DON'T FORGET-- THIS IS IRREGULAR!!'"

Metaphor/ Explain it like I'm 5: Have students explain the concept so far to a random partner using a metaphor, or as if the partner were 5 years old. Have partners volunteer their partners if they had good explanations
Seriously… lectures again? Research shows that kids remember more with frequent opportunities to process what they're hearing.
The teacher's "go-to" teaching method is worksheets
Boring Activity Supercharger for Auxiliares de Conversación:
The role of a worksheet, like rote memorization, is important in learning, but it's not the end-all tool. The key is to have a large repertoire of tools you can choose from. Here are a few others I would recommend if you think you rely too heavily on worksheets:
Writing challenge

Give students an "easy" "medium" and "hard" level quickwrite to complete after demonstrating mastery on 10 worksheet questions as an "exit slip" on the topic.

Easy: use that particular grammar point 5x in a story

Medium: use it 6x in a story and you assign the situation

Hard: 7x in a story and you choose a very specific situation and characters

Those that didn't pass can continue doing worksheet questions and do a possible reteach with you or the teacher as a small group.
I wasn't able to find a good link for research on this topic- please send me some! I recommend reading about Busy Sheets from the Cult of Pedagogy blog.
Students always just choose their best friend to be their partner and that one kid is left out
Boring Activity Supercharger for Auxiliares de Conversación:
Here are a few handouts you can use to establish different partners students can go to at the beginning of the year.
Compass buddies (probably only for primaria)

Clock partners (for any level- see instructions for "Compass buddies"

US states partners (they learn the names and locations of 10 states!)
YOU can also take heed from this as well and invite your friends to the classroom as well. Have an English speaking friend (even, and honestly, especially if they are Spanish) who uses English in their job come and share that with the class.
Research shows that having different partners (even in dance class!) builds the 21st century skill of collaboration.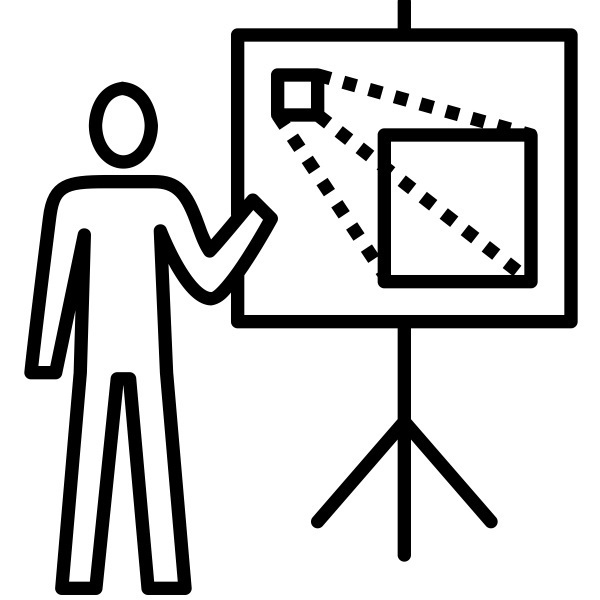 The examples in the book are super boring
Boring Activity Supercharger for Auxiliares de Conversación:
Use student names in examples you give (might want to ask for volunteers- or just play it by ear, I've never had any major issues)
Make up a fake story with people in your class- e.g., a love triangle

Have students act it out the examples- get the class clown!!!

Try the "Ditch That Textbook" methodology

Connect school to real life, and to the future
Research shows that language textbooks are notoriously inauthentic. Here are some ways you can change that in your classroom.
Some students are finished early and just sitting around doing nothing
Boring Activity Supercharger for Auxiliares de Conversación:
Have students work in groups by ability- either in mixed abilities or in homogenous groups
If this isn't a common occurrence, or if it isn't the same student each time, perhaps you just need a "things you can always do when you're done" list! Here are some ideas
Use duolingo (if your school allows devices)

Use lyricstraining.com/en/ (if your school allows devices)

Read a book or comic book in English

Read the news (if your school allows devices)

My favorite method is just using BBC news and use the ReadLang extension

News in Levels (3 different levels of articles - not very current)

Let them watch TED talks in English (better than YouTube)
Here are some other lists
Research shows that through differentiated instruction, you can actually proactively build solutions for this into your lesson plan. (other links 1, 2)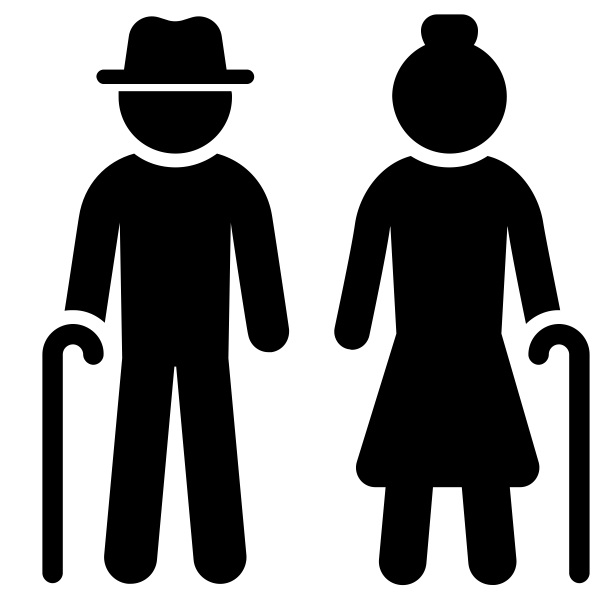 It's not 1950, but your teacher's teaching materials would say otherwise
Boring Activity Supercharger for Auxiliares de Conversación:
Even if your students don't have computers with them, there are so, so many things you can do to make your lessons interesting using technology!! Here are just a few ideas:
Use Kahoot to learn and practice vocabulary or grammar

"Gamification"

Do a Jeopardy review using your computer and a projector (or honestly, just using your computer) to save you all the set-up time and help visual learners see the question

Formative assessment (more about that in 3B)

Collect data with Google Forms (this could be a great way to show a resistant teacher how useful it is)

Digital Field Trips

Talk with guest speakers using Google Hangouts and Skype

Free PenPals

Pen Pal Schools (not free, but they monitor messages and everything is done online)

Have students create things!
Here's a really solid list of tech uses
Research shows that it isn't, in fact, 1950. Please click the link. You know you want to! DO IT. DO IT.
Students are still bored…
Boring Activity Supercharger for Auxiliares de Conversación:
Here are some other things that might be going on.
The class might just not feel motivated. What motivates them?
"I'll show you 2 pictures from my Instagram if we get through these activities before __ "

"We'll go on a field trip and play camp games at the park."

"We'll watch an interview with Spiderman on Late Night With Stephen Colbert"

"I'll bring candy."
They might not feel challenged enough
Give them a diagnostic test
They might not have the skills required for this level. Perhaps teach the same skill but in different ways
Give them a diagnostic test
Is the student connected with others in class? Is the student connected with you? What do you know about the student? Does the student know you care about them?
Talk with that student 1-1 during class or during break. Ask them what stuff they are interested in. Ask about their family. Ask what they plan on doing after they graduate

Honestly, this might be a time to break the English/Spanish rule. If your teacher doesn't know much about the student- maybe talk with their mentor. If they don't know much about them, this could be a really unique opportunity for you to be THE adult that actually tries to get to know this student.
Can you give them more choices?
"Do you guys want to practice the present perfect with this game or this game?"

"Do you guys want me to make a listening activity with this actor or that actor?"
Is there a tangible goal you could set for the class and a reward?
Set a goal for them with the teacher's help and offer to prepare a fun activity.
What say you, future, current, and former auxiliares? What boring lessons have you sat through and what would you have advised the teacher? I'd love to hear your comments below! What did I miss? Or what advice do you think doesn't hold water?
If you found some useful tips in this post- be sure to sign-up for our monthly mailer (scroll to bottom). Just one email a month with the best free resources and tips we find around the web!
Images Used
Sitting by Andrew Doane from the Noun Project
lecture by Creative Stall from the Noun Project
task by priyanka from the Noun Project
bored by Xinh Studio from the Noun Project
exploding by H. Barrizon from the Noun Project
unknown by Bybzee from the Noun Project
Slow Mind by Javier Nuño from the Noun Project
lonely by Nick Bluth from the Noun Project
Trojan Horse by Luis Prado from the Noun Project
friends by Adrien Coquet from the Noun Project
example by Chris Homan from the Noun Project
Businessman Swatting Flies by Gan Khoon Lay from the Noun Project
old couple by Adrien Coquet from the Noun Project
boring by Nicolas Vicent from the Noun Project
unknown by Aneeque Ahmed from the Noun Project